People who have fallen victims to illegal money lenders staged a protest in the federal capital today, demanding that laws to address their woes including provisions for loans at subsidized rates.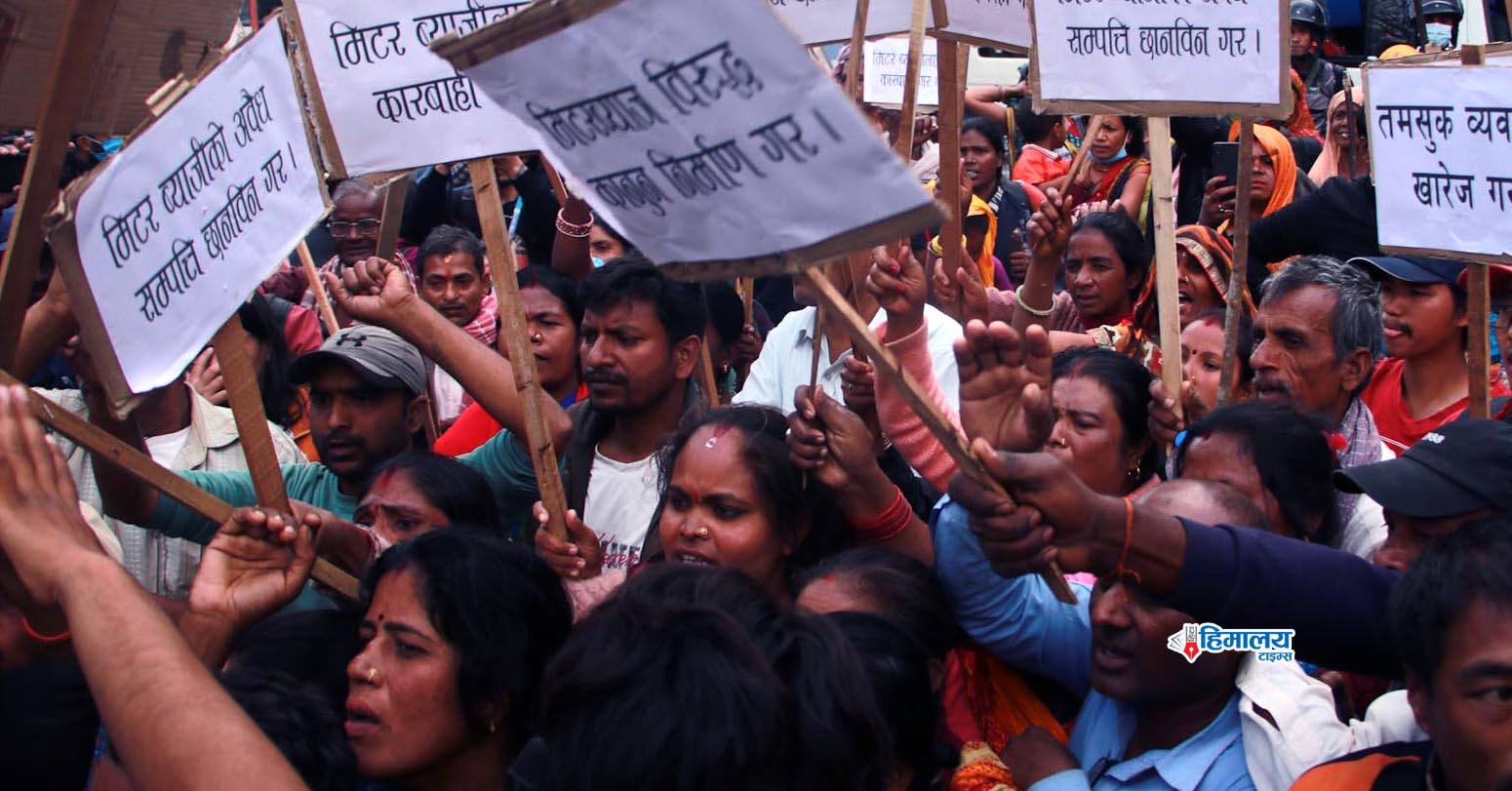 In the demonstration organized under the leadership of the loan shark victims struggle committee, the protestors who gathered from outside the capital took to the street in front of Bir Hospital. They demanded action against the illegal money lenders, ending the informal borrowing system, and the release of the victims detained on false ground.
The loan shark victims arrived in Kathmandu on foot from different districts of the country. They were stopped by municipal police of Kathmandu metropolitan city from entering the khula manch.
Manoj Paswan, the coordinator of the struggle committee, appealed for justice and lamented over the act of the KMC police to stop them from entering the khula manch or open theatre. Even requests for permission from the District Administration Office fell to deaf ears.