Former Prime Minister and CPN-UML Chair KP Oli shared photos of himself at a roadside stall eating roasted corn on the cob and interacting with students.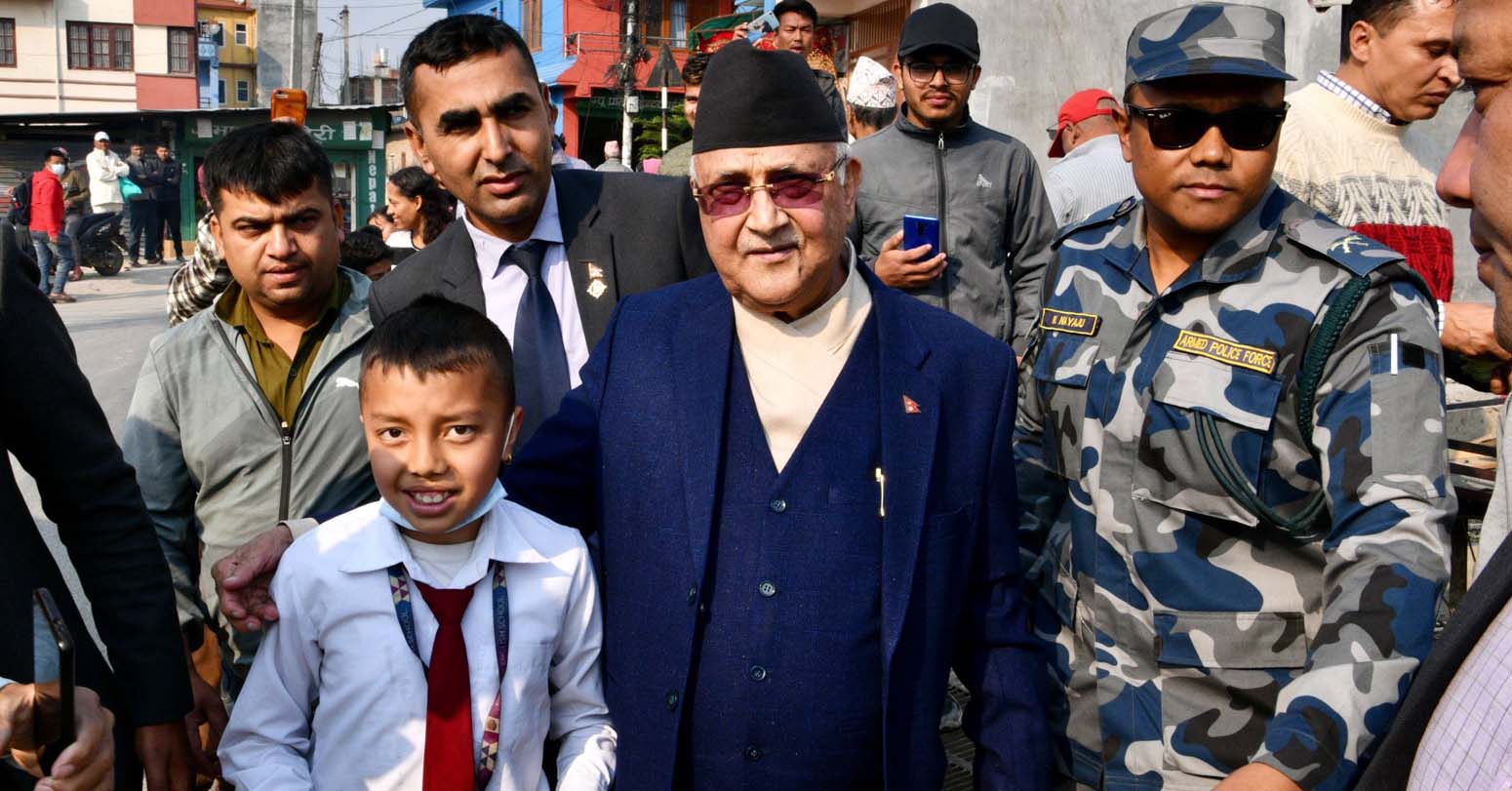 KP Oli tweeted multiple photos from the stall today, stating that on his way back home from the party office, he met the children and it was a fun experience.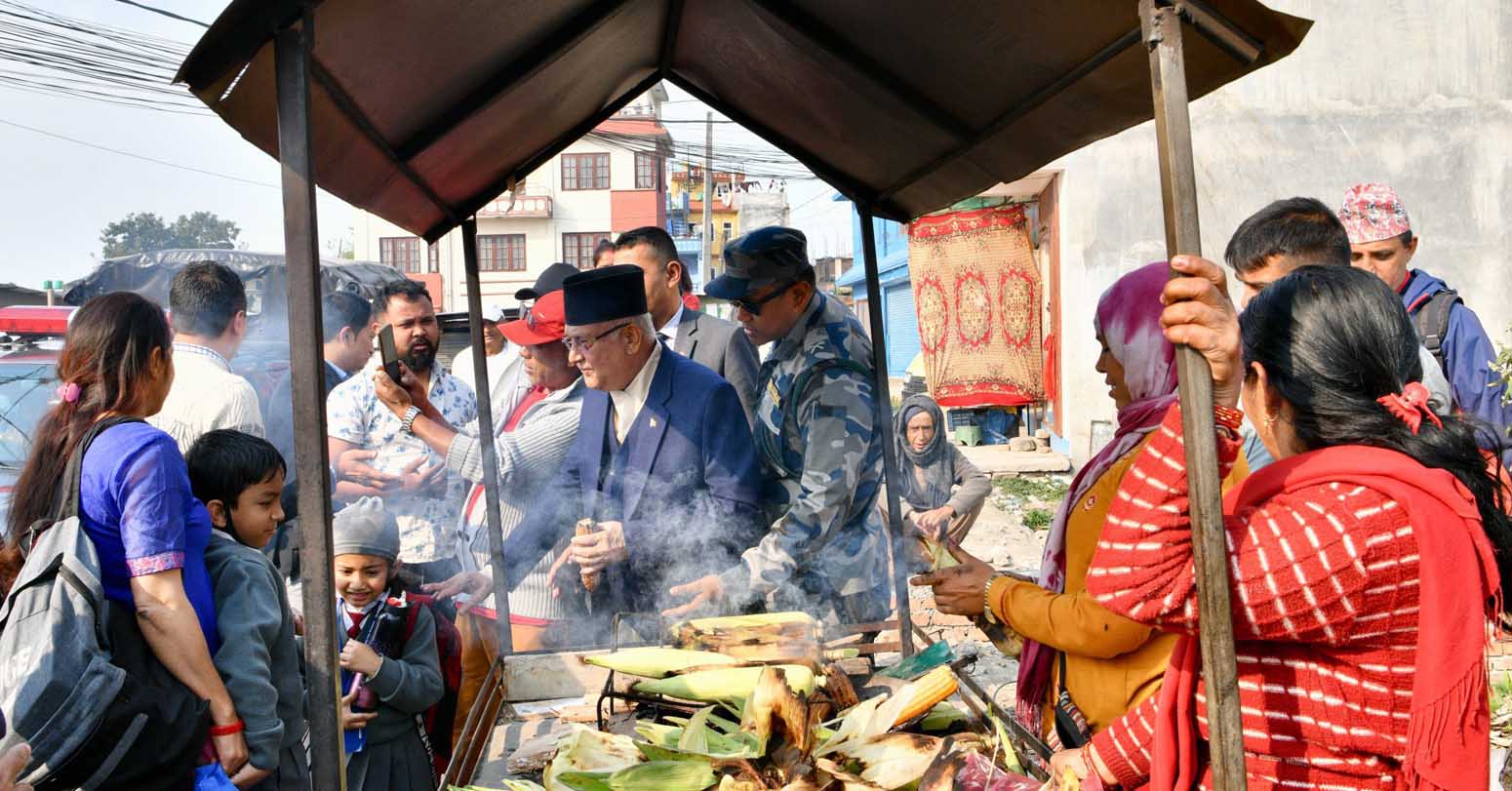 KP Oli regularly selects unconventional ways to engage with the public. Previously, he appeared in a nightclub at midnight and addressed the youngsters.